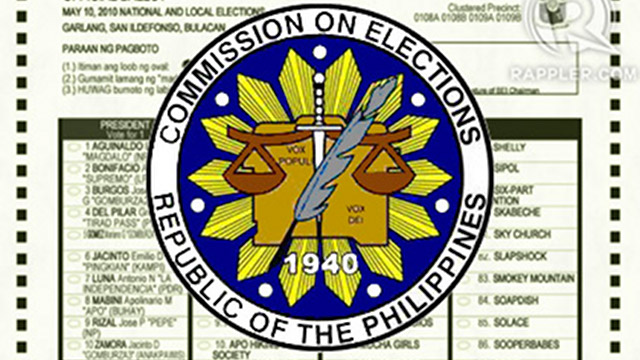 MANILA, Philippines – This group, for the Commission on Elections (Comelec), is a spark of hope.
Comelec Chair Sixto Brillantes Jr announced on Wednesday, November 7, that the poll body has allowed a group of persons with disability (PWDs) to run in the May 2013 party-list race.
Brillantes said the Comelec has unanimously granted the application of the party-list group Pilipino with Disabilities (PWD). Brillantes said all nominees of PWD belong to the sector they represent.
"Right now, we don't even have a representation of the disabled. This is the first one that, we hope, will be able to win," Brillantes explained.
It is the first granted application that the Comelec has announced for 2013. The Comelec has also ruled on the statuses of 20 other party-list groups, according to Brillantes.
The poll body, for one, has disqualified the pro-Aquino group Black and White Movement from the 2013 party-list race. In a ruling, the Comelec's First Division said the group does not represent the marginalized.
The Comelec has also cancelled the party-list accreditation of the following groups:
Cocofed
AAMA
Bayani
Abang-Lingkod
Aani
A-Ipra
AME
Greenforce
Firm 24-K
Alim
Alma
Kaagapa
Anad
Smart
Among new applicants, the Comelec has denied the following from participating in the 2013 party-list race:
Kalikasan
A-Seamariners
Edsa
Meanwhile, the Comelec has retained two groups as political parties but not as party lists. These groups are Kabaka and the Alliance of Bicolnon Party. – Rappler.com
Source: http://www.rappler.com/nation/15662-comelec-hopes-pwds-win-in-2013