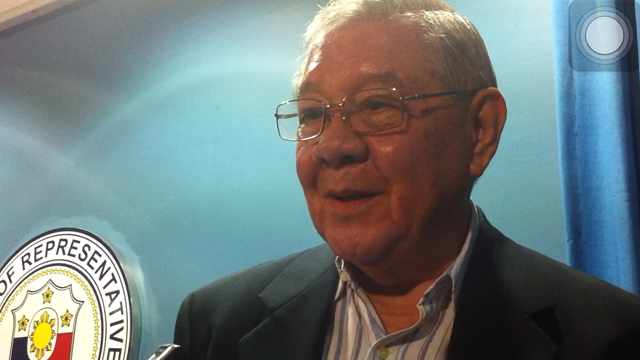 MANILA, Philippines - There are 9 session days left before the official campaign period for the May elections, but Speaker Feliciano Belmonte Jr said the House of Representatives can still take up and finish deliberations on pending bills pushing for stricter gun control in the Philippines.
"Yes we will start debating pending proposals calling for stricter gun control in the country and that's to be expected," Belmonte told reporters.
Congress will resume session on January 21. It will adjourn on February 9 for the campaign period.
A series of incidents on gun violence prompted calls for stricter gun control in the country. In Caloocan City, a 7-year-old girl died from a New Year's Eve celebratory gunfire. In Cavite, a man went amok with his gun resulting in the death of 7 residents.
"The Cavite incident was really tragic and even the cases of stray bullets where the lives of innocent children were not spared. Obviously strict control of firearms is essential," said Southern Leyte Rep Roger Mercado.
Mercado earlier filed House Bill 6783, which seeks to limit the use of firearms to law enforcement personnel and members of the Armed Forces of the Phiilppines.
Bagong Henerasyon party-list Rep Bernadette Herrera-Dy also wants to regulate violent video games. She said the proposal will protect minors from the "culture of violence" picked up from video and Internet games.
"In the absence of national laws that would ensure stringent gun licensing regulations and violence prevention measures, local government units may step in because they are capable of taking quick and determined steps to protect their constituents from a culture of violence that has slowly crept into our communities," Dy said.
Source: http://www.rappler.com/nation/19285-house-has-time-to-tackle-gun-control-bills