Contains a series of star-like waterfalls; good picnic site cool climate. Now a fully documented spot by a local travel and tour office in the province, the site is considered the mother of all water towers in the town of San Jorge, for it being the open-start of Samar's longest river, the Blanca Aurora River. Its thundering and clear decant towards the Blanca Aurora river is a major element that constitutes the charm of this rushing watercourse making the river an excellent venue for various aqua trysts.
Where to find Pinipisakan Falls?
Brgy. Mobo-ob (accessible thru hiking from barangay Mobo-ob). Las Navas, Northern Samar; accessible by motorboat or banca via the Catubig River; 15 kms from Catubig town proper.
How do I get to Pinipisakan Falls?
From Las Navas town, ride a banca for l5 kilometers along Catubig River to Pinipisakan Falls. Visitors hold a picnic near the star-like falls. The clime is cool.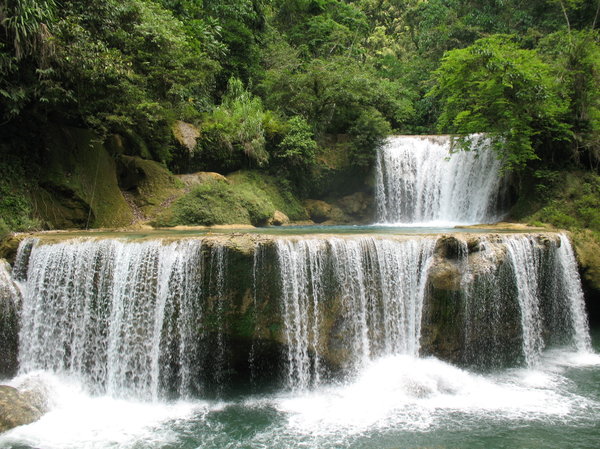 Source:
http://samartrexplore.multiply.com/photos/album/15/SULPAN-CAVE-SULPAN-PINIPISAKAN-FALLS
http://samartrexplore.multiply.com/photos/album/15/SULPAN-CAVE-SULPAN-PINIPISAKAN-FALLS#photo=33