House approves 3 key economic measures and 25 other national bills
May 25, 2015, 10:52 am
Three weeks before adjourning its session, the House of Representatives approved on third and final reading several bills aimed at curbing monopolies, eliminating unfair business practices and reenergizing the Philippine shipping industry, among other measures. ...
Negros lawmaker wants amendment to tax law provision on raw cane sugar
May 25, 2015, 10:50 am
Negros Occidental Representative Jeffrey Ferrer is pushing for the amendment of the Tax Code to ensure that the Bureau of Internal Revenue (BIR) complies with the true intent of Congress in exempting raw cane sugar from the value-added tax (VAT). ...
Rep. Lord Allan Jay Velasco - New municipal building for Boac, Marinduque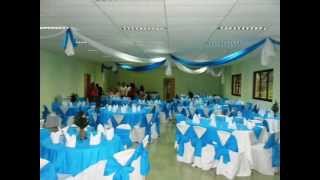 Kalamboan Dala Tanan Episode 100 Full Episode HD