Lawmaker wants to ban telcos from sending ads, promos to consumers
July 21, 2014, 10:40 am
A partylist lawmaker has proposed a measure prohibiting telecommunications companies from sending unsolicited materials such as ads and promotional messages to mobile phone subscribers via SMS. ...
Barzaga rejects speculations on brewing war between Palace, SC
July 21, 2014, 10:21 am
Cavite Rep. Elpidio Barzaga Jr. has dismissed speculations about a brewing war between the Executive Branch and the Judiciary, following President Aquino's speech criticizing the Supreme Court over its unanimous decision declaring Malacanang's Disbursement Acceleration Program (DAP) unconstitutional. ...
Rep. Lord Allan Jay Velasco - New municipal building for Boac, Marinduque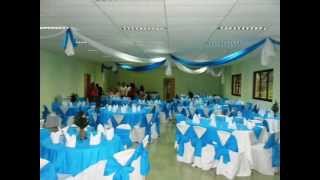 Kalamboan Dala Tanan Episode 100 Full Episode HD