House passes measure hiking monthly SSS pension by P2,000
June 30, 2015, 9:47 am
A measure mandating a P2,000 across-the-board increase in the monthly pensions of Social Security System (SSS) beneficiaries has finally been approved by the House of Representatives on third and final reading. ...
NUP leaders nix 'hybrid' elections
June 30, 2015, 9:46 am
Leaders of the House of Representatives belonging to the National Unity Party (NUP) have threatened to block plans by the Commission on Elections (Comelec) to switch to a "hybrid" or a mixed manual-and-automated election system next year. ...
Rep. Lord Allan Jay Velasco - New municipal building for Boac, Marinduque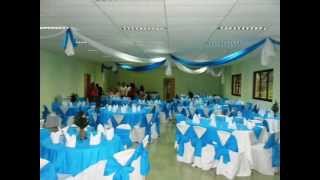 Kalamboan Dala Tanan Episode 100 Full Episode HD