Funding for bill authorizing SEC to probe charitable groups gets House nod
March 23, 2015, 10:19 am
The House Committee on Appropriations has approved the funding provision for a measure that aims to authorize the Securities and Exchange Commission (SEC) to monitor or investigate private foundations, non-government organizations (NGOs) and other similar groups. ...
NUP lawmaker pushes salary hike for government doctors
March 23, 2015, 10:18 am
Government doctors deserve a salary of at least P58,000 a month which is commensurate to their educational attainment and highly specialized skills, according to Representative Catherine Barcelona Reyes of the National Unity Party (NUP). ...
Rep. Lord Allan Jay Velasco - New municipal building for Boac, Marinduque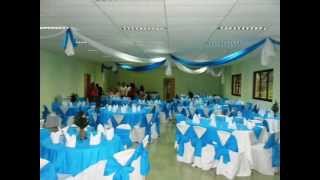 Kalamboan Dala Tanan Episode 100 Full Episode HD