House OKs Nograles bill strengthening NLRC
March 2, 2015, 10:23 am
The House of Representatives has passed on third and final reading a measure authored by Davao City Representative Karlo Alexei Nograles which aims to speed up the resolution of labor disputes by strengthening the government agency tasked to handle them. ...
Measure reinforcing right to peaceful assembly hurdles committee level
March 2, 2015, 10:17 am
A bill allowing peaceful assemblies in freedom parks, privately owned lots and the campuses of government-operated educational institutions without the need to secure permits from state authorities has been endorsed for plenary approval by the House Committee on People's Participation. ...
Rep. Lord Allan Jay Velasco - New municipal building for Boac, Marinduque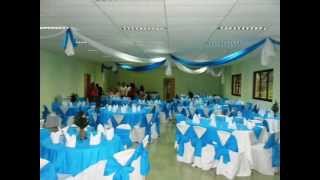 Kalamboan Dala Tanan Episode 100 Full Episode HD