Solon wants 'kill-switch' app in mobile phones to prevent theft
September 15, 2014, 2:30 pm
Representative Lorna Velasco has proposed a measure requiring telecommunications providers to pre-install a "kill-switch" application in mobile phones as a means to protect the privacy and security of their subscribers. ...
House 'super committee' to tackle Bangsamoro law
September 15, 2014, 2:29 pm
The House of Representatives has approved the creation of a "super committee" that would handle the expected exhaustive debates on the proposed Bangsamoro Basic Law submitted by Malacanang to Congress last week. ...
Rep. Lord Allan Jay Velasco - New municipal building for Boac, Marinduque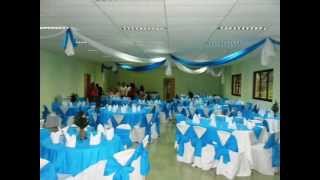 Kalamboan Dala Tanan Episode 100 Full Episode HD