Installation of solar panels pushed in public schools without electricity
August 26, 2014, 1:37 pm
Partylist lawmakers Mariano Piamonte and Julieta Cortuna have filed a measure requiring the installation of solar panels in public schools without electricity to improve the access to quality education of students in isolated and far-flung areas of the country. ...
Gunigundo wants LGUs, gov't agencies to have authority to use savings
August 26, 2014, 1:36 pm
In a bid to encourage budget austerity and flexibility, Valenzuela City Representative Magtanggol Gunigundo is pushing for the passage of a law that would allow local government units (LGUs) and national government agencies to make use of their savings for unprogrammed capital outlay projects. ...
Rep. Lord Allan Jay Velasco - New municipal building for Boac, Marinduque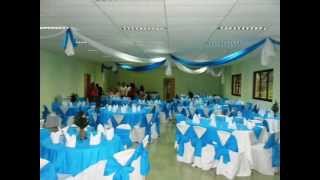 Kalamboan Dala Tanan Episode 100 Full Episode HD