Lawmakers seek tax rebates for purchases of renewable energy devices
September 29, 2014, 9:48 am
Partylist lawmakers Mariano Piamonte Jr and Juliet Cortuna are pushing the swift approval of a measure that would grant tax rebates for purchasers of renewable energy devices or systems, in a bid to encourage more consumers to shift to environment-friendly power sources. ...
Palawan wants out of proposed Bangsamoro region
September 29, 2014, 9:48 am
Representative Frederick Abueg of Palawan has formally sought the exclusion of the province from the political entity that would be created under the proposed Bangsamoro Basic Law. ...
Rep. Lord Allan Jay Velasco - New municipal building for Boac, Marinduque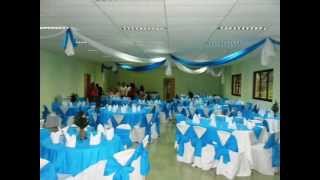 Kalamboan Dala Tanan Episode 100 Full Episode HD