House to approve P2.6-trillion budget for 2015 this week
October 27, 2014, 9:45 am
The House of Representatives is set to approve the proposed P2.606 trillion national budget for 2015 on third and final reading next week before the Congress adjourns for its annual Halloween recess. ...
NUP solon presses benefits for long-time contractual teachers
October 27, 2014, 9:34 am
Bulacan Rep. Gavini Pancho of the National Unity Party (NUP) has proposed a measure granting life and health insurance coverage, among other benefits, for long-time contractual public school teachers in state tertiary institutions. ...
Rep. Lord Allan Jay Velasco - New municipal building for Boac, Marinduque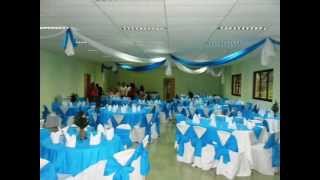 Kalamboan Dala Tanan Episode 100 Full Episode HD